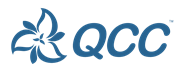 Learn To Increase Your Retirement Income & Pay Less Tax
Topics will include:

● Properly integrate your Public Service Pension Plan (PSPP) with other income 
● Maximize your government OAS and CPP benefits
● Increase retirement income
● Avoid excess income tax
● Avoid the OAS claw-back
● Increase peace of mind

Spend an enjoyable and informative meeting with QCC members who work or have worked in Public Service. 
This is a QCC Member-Only program. If you would like to invite a friend or family member who is also in Public Service, they must first become a member. Membership is free. Click here to JOIN TODAY!
---
Please note this presentation is presented in partnership with RBC Wealth Management. 
---