Be the Best you can be: Manage your stress and enjoy life to the fullest!
2020 – a new decade & opportunity to be the best you can be, by managing your stress and enjoying life to the fullest!
As we enter 2020, we are not only starting a new year, we are entering a new decade. You can't walk past a magazine rack or look at your Facebook feed without some variation of 'new decade, new you".
While there is no better time to reflect on what the last ten years have delivered and plan for the next ten, sometimes this causes people to become stressed because of the extra expectations on top of their busy lives.
We invite you to join Annie Gaudreault a Holistic Nutritionist and Wellness Coach from Veev Wellness, at the first QCC Wellness workshop of 2020.
Stress can be defined as the brain's response to any demand and is the body's natural response to certain events that cause you to feel overwhelmed and unable to cope with the situation.
In this workshop we'll:
Talk about the concept of stress and how it is often misunderstood• Learn how stress can be an ally or a foe depending on your perspective• Learn how stress affects the brain and body• Discover tools to manage stress in everyday situations• Explore how you can increase your resilience
Who should attend
Anyone QCC Members looking for strategies to keep them healthy, less stressed and have more fun!
When: Tuesday February 11, 2020 from 10:00 am to 12:00 noon
Where: Members Lounge, Lower Level, North York Civic Centre, 5100 Yonge St, Toronto, ON
This is a "QCC Brown Bag Event" as there will be no food or beverages provided.
Spend an enjoyable and informative meeting with QCC members who work or have worked in Public Service. This is a QCC Member-Only program. If you would like to invite a friend or family member, they must first become a member.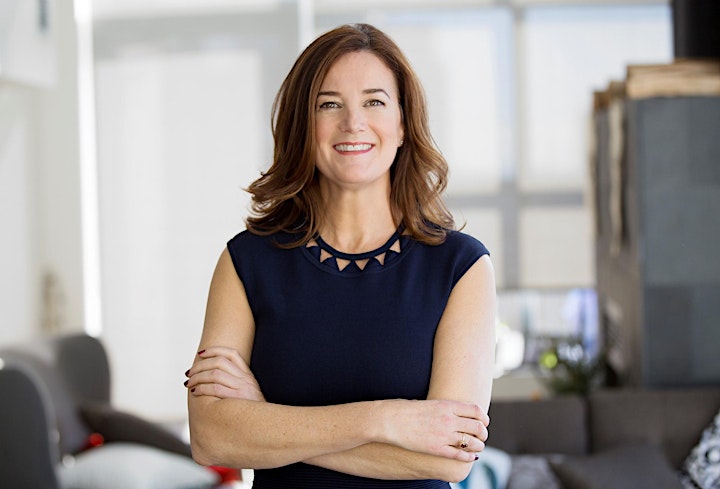 Annie Gaudreault
Nutritionist, Speaker, Coach, Trainer.
Annie is a holistic nutritionist and wellness coach who practices what she preaches. An accomplished endurance athlete, Annie has completed over 10 marathons including the prestigious Boston Marathon as well as 3 endurance triathlon Ironman® competitions. A prior 25+ year career as a brand consultant working with executives of Fortune 500 companies gave her a solid background to serve the wellness needs of those living busy lives. She is a regular speaker to corporations and lifestyle organizations on various topics of health and is an expert on healthy aging. As the founder of VEEV, she supports the health and wellness of middle-aged women to live with vitality and strength through private coaching, workshops and retreats.
Finding the Members Lounge:
BY TTC
Take the Yonge subway line to North York Centre station. The North York Civic Centre is a short walk from there. The signage isn't clear so you may have to ask for directions along the way.
If you know how to get to Mel Lastman Square, head toward the doors on the west side of the skating rink. Once inside those doors there is a small flight of stairs (or an elevator to your right to take you to the lower level). Up those stairs is the Council Chambers. Go around the left side of the Council Chambers to Members Lounge (A).
PARKING
One option is to park in the outdoor parking lot ($12) on Beecroft Rd, south of Park Home Ave, across from Douglas Snow Aquatic Centre. There is street parking there as well (max 4 hours, $1.50/hr) . Please note: prices may change.
After parking, cross the street heading toward the Douglas Snow Aquatic Centre, and walk past the pool until you see doors on the right which say "Douglas Snow Aquatic Centre". Enter those doors and follow the signs to the North York Civic Centre.
Make a left past the glass doors and take the elevator down to the lower level.
Upon exiting the elevator, Members Lounge (A) will be on your immediate right.
Another option is to park underground ($5) at the North York Central Library. This is further away and requires more of a walk. In the underground parking lot, follow the signs to 5100 Yonge Street. Once inside the North York Civic Centre, head over to the Members Lounge, which is on the Lower Level, on the left side of the Council Chambers. The security desk is on the ground level of the North York Civic Centre and can help you find your way to the Members Lounge if you get lost.